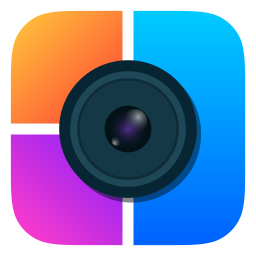 TRY CLASSI4U'S PHOTO COLLAGE EDITOR APP
Part Time Installation Supervisor
Lancaster, California
- 19 Apr, 2020
Description
A Part-Time Job with Purpose Hallmark is Hiring!
Hallmark makes the world a more caring place by helping people laugh, love, heal, say thanks, reach out and make meaning connections with others. You can too.
Hallmark is currently hiring for a Part Time Installation Supervisor - in Lancaster County, PA 17601

The Installation Supervisor (IS) is a part-time position which is responsible for supervising Installation Merchandisers within a specific geography. Installation Merchandisers participate in installation activities which include building Hallmark fixtures, moving card departments, installing new stores, store relocations, and card department remodels.

To view the Installation Merchandiser Career Profile video:Fieldjobs-hallmark.greatjob.net/supervisor

This is your opportunity to represent the world's best-known greeting card brand and develop retailer relationships in your
community. Hallmark provides paid training, paid travel time and mileage reimbursement between stores and access to a variety of corporate discounts.

RESPONSIBILITIES
1) Supervise/Manage Installations
Supervise installation teams building Hallmark fixtures, moving card departments, installing new stores, store relocations, and card department remodels
Staff team for an installation
Document and manage performance with manager feedback and input
Handle retailer concerns and solve problems during installations
Inform team of installation schedules and updates on job status
Read, interpret and understand installation documents
Collaborate with Field Service team members to ensure staffing, vacancy coverage and store fixture issues are solved
Keep business partners informed about status of installations
Onboard, train and coach new and existing Installation Merchandisers
2) Service
Assist field team members during season changeover weeks and/or with service, as needed

AN INSTALLATION SUPERVISOR MUST BE A STRONG:
Leader who can inspire, empower and inform your team
People manager who can give constructive feedback, coaching and support
Decision maker who can work independently and direct your team accordingly with minimal supervision from your manager
Problem solver who can resolve conflicts at store level and within your team

AN INSTALLATION SUPERVISOR MUST DEMONSTRATE THE ABILITY TO:
Motivate a group of individuals in person and from a distance
Follow through on commitments
Lead by example in the implementation of company best practices
Be a change champion who can effectively manage change and lead others through change
Delegate when necessary
Identify, analyze and solve problems
Be organized, manage time well and perform administrative tasks
Build strong customer relationships

INSTALLATION SUPERVISOR REQUIREMENTS
Able to use basic tools (hammer, screwdriver, box cutter) properly, safely and accurately
Able to follow building instructions and merchandising plan-o-grams
Mechanical and technical aptitude
Occasional nighttime work and overnight travel

PHYSICAL REQUIREMENTS - All Positions
This is a physically demanding job that requires a high level of energy and a sense of urgency. You will be working on the selling floor as well as in back stockrooms. You must be able to consistently push, pull, lift, and carry cartons, merchandise and display fixtures up to 30 pounds throughout the work day and up to 50 pounds on occasion. You will also be required to stoop, squat, walk, and stand throughout your work day, and you may be required to climb stairs and step ladders.

REQUIREMENTS - All Positions
Access to a Wi-Fi network and the internet
Able to operate hand-held technology provided to open and read documents and interpret information
Flexibility to work a changing work schedule that may include an occasional evening or weekend
Reliable transportation to report to assigned locations as scheduled
Eligible to work in the United States
Able to read, understand and communicate in English
At least 18 years of age
High School Diploma/GED or equivalent
May be required to work the week before and the week after major holidays
Interested To apply now, please visit our career site at fieldjobs.hallmark.com.
Hallmark EOE Statement
If you are an individual with a disability, a disabled veteran or a wounded warrior and you are unable or limited in your ability to access or use any one of Hallmark's electronic means of applying for jobs as a result of your disability, you may request a reasonable accommodation by contacting us via e-mail. Please note: Hallmark will respond only to requests for accommodations due to a disability. In compliance with the Immigration Reform and Control Act of 1986, Hallmark Cards, Inc. and its subsidiary companies will hire only individuals lawfully authorized to work in the United States. Hallmark does not generally provide sponsorship for employment. Employment by Hallmark is contingent upon the signing of the Employment Agreement, signing of an agreement to arbitrate in connection with the Hallmark Dispute Resolution Program (link below), completing Form I-9 Employment Verification, passing the urinalysis drug screen, education verification and satisfactory reference and background checks. Hallmark participates in the Electronic Employment Verification program (E-Verify) where required. Hallmark is an Equal Opportunity Employer. All qualified applicants will be considered for employment without regard to race, color, religion, sex, age, pregnancy, national origin, physical or mental disability, genetics, sexual orientation, gender identity, veteran status, or any other legally-protected status.
Related ads