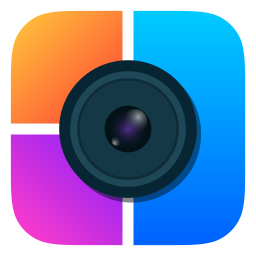 TRY CLASSI4U'S PHOTO COLLAGE EDITOR APP
Saddlebrook Equestrain Roman Novel - Email for a great discount! Usually $25 this discount $5
Lewisville, Arkansas
- 16 Jan, 2023
Description
Saddlebrook, A Challenging Love Story
In Saddlebrook, you will discover the love story of two high-level athletes, Isabella and Jack, owner of a horse stable in the state of New York. As a showjumper, Isabella travels a lot around the country to attend the most prestigious shows. Surrounded by Georgina Bloomberg, Kent Farrington, Ben Maher and other talented international riders, she dreams of being the next rising star in showjumping. She takes this goal very seriously and works every day to achieve it. Unfortunately, being away most of the time and giving her life for horse riding had an impact on her relationship. As it became her number one priority, Jack feels left out. Himself a professional dirt bike racer, he knows what an athlete lifestyle looks like and what it takes to pursue high-level.
Indeed, practicing at this level means making a lot of sacrifices even more when animals are involved. Getting up in the morning to take care of them, being hurt all the time whether you are on the horse or not, practicing for hours to have the smallest results, face all the disappointments and the unexpected events and start it all over again the next day. Being a showjumper is a no-rest job. It takes most of Isabella's energy and when she's home it's hard for her to give time and attention to anything else.
Saddlebrook explains this relationship endangered by sport. No matter how strong it is, being at opposite sides of the country created a distance that none of them was expecting. Isabella is not only traveling to compete but as a coach she also follows most of her boarders to shows. Between New York, Saratoga Spring, Ocala and Wellington, it's not always easy for Isabella to relax and spend quality time with her beloved.
Jack is the first one to feel the distance between them. He supports Isabella in her career, but he knows is not the priority anymore. He still tries to fix their falling relationship. Does he still believe in them, or he doesn't want to admit that their relationship could end? That's what you will discover in the lines of Book. You will be the spectator of the effort of Jack to fight for this damaged love story while focusing on his job and taking care of the horse facility when Isabella is away competing.
If you want to pursue a professional career in your sport, this book will be able to enlighten multiple aspects of high-level. This will give you an idea of the perseverance, strength and outcome involved. We always see the bright side and this image of the happy athlete, doing what he dreamt of and following his passion. But passion is not always enough, and the story of Isabella and Jack will show you how easy it is to lose the important things in life.
Visit now: https://www.kasdynclick.com/
Email info@kasdynclick.com for the $5 book discount!
Related ads
Recently Viewed ads