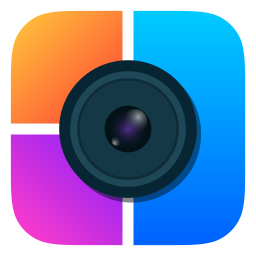 TRY CLASSI4U'S PHOTO COLLAGE EDITOR APP
Night Auditor Breakfast Setup $15.67/Hr Residence Inn Long Beach
Long Beach, California
- 08 Mar, 2020
Description
Here's To Your Journey with Residence Inn
Residence Inn by Marriott helps guests thrive while on long stays so they can perform at their best. Spacious suites with full kitchens offer the comforts of the modern home, while employees provide service with a human touch to business and leisure travelers alike. Working at Residence Inn, you will build relationships grounded in team work and experience the legendary Residence Inn service culture which focuses on delivering against the unique needs of long stay guests. Find Your World™ at Residence Inn by Marriott.


The Residence Inn Long Beach, located at 4111 E. Willow Street, Long Beach, CA , 90815 is currently hiring a Night Auditor & Breakfast Setup - $15.67/Hr.

Responsibilities include:
 
      Complete end-of-day activities including posting charges to accounts, running night audit backup, and roll the date. Process all payment types such as room charges, cash, checks, debit, or credit. Process adjustment vouchers, paid-outs, correction vouchers, and miscellaneous charges. Print contingency lists to have a record of all guests in case of emergency. Sell a room/accommodation to guests without reservations based on availability. Operate telephone switchboard station, process requests for wake up calls, and advise guest of any messages. Complete the Room Rate Variance Report. Process all guest check-ins and assign room. Activate or reissue room keys using electronic key machine. Count bank at end of shift and secure bank. Balance and drop receipts according to Accounting specifications. Set up, stock, and maintain work areas, and inspect the cleanliness and presentation of all materials prior to use.Report accidents, injuries, and unsafe work conditions to manager.
 
     Follow all company policies and procedures; ensure uniform and personal appearance are clean and professional; maintain confidentiality of proprietary information; protect company assets. Welcome and acknowledge all guests according to company standards; anticipate and address guests' service needs; assist individuals with disabilities; thank guests with genuine appreciation. Speak with others using clear and professional language; answer telephones using appropriate etiquette. Develop and maintain positive working relationships with others; support team to reach common goals. Comply with quality assurance expectations and standards. Move, lift, carry, push, pull, and place objects weighing less than or equal to 25 pounds without assistance. Reach overhead and below the knees, including bending, twisting, pulling, and stooping. Stand, sit, or walk for an extended period of time or for an entire work shift. Perform other reasonable job duties as requested by Supervisors.  
 


To apply now, go to: jobs.marriott.com/marriott/jobs/20030220 %3Flang=en-us

Marriott International is consistently recognized as an employer of choice globally by FORTUNE magazine, DiversityInc and Great Places to Work Institute, among others. Visit marriott.com/careers to learn more about our workplace culture and career opportunities.

Chat, engage and follow us on social media.
facebook.com/marriottjobsandcareers
twitter.com/marriottcareers
linkedin.com/company/marriott-international
instagram.com/marriottcareers
[at]lifeatmarriott on Snapchat

So, we ask, where will your journey take you





Marriott International is an equal opportunity employer committed to hiring a diverse workforce and sustaining an inclusive culture. Marriott International does not discriminate on the basis of disability, veteran status or any other basis protected under federal, state or local laws.
Related ads