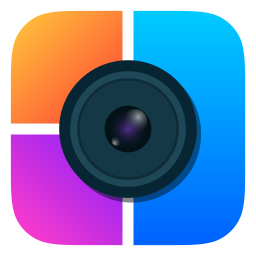 TRY CLASSI4U'S PHOTO COLLAGE EDITOR APP
Barista/Gourmet Coffee Attendant $23.39 per hr (PartTime) The Westin Maui Resort Spa
New York, New York
- 05 Mar, 2020
Description
Here's To Your Journey with Westin
At Westin, we are committed to empowering the well-being of our guests by providing a refreshing environment, thoughtful amenities, and revitalizing programming to help ensure that they leave feeling better than when they arrived. We recognize that travel can be disruptive to our guests' well-being, and we're energized to assist as partners in helping them maintain control and soaring above it all while on the road. Everything we do is designed to help guests be at their best, and they appreciate our supportive attitude, anticipatory service and extensive knowledge on how to best assist them throughout their stay. We are looking for dynamic people who are excited to join the team and ready to jump into any situation to give a helping hand. If you're someone who has is positive, adaptable and intuitive, and has a genuine interest in the well-being of others around you, we invite you to discover how at Westin, together we can rise.


The The Westin Maui Resort & Spa, Ka`Anapali, located at 2365 Kaanapali Pkwy, Lahaina, HI , 96761 is currently hiring a Barista/Gourmet Coffee Attendant - $23.39 per hr (Part-Time).

Responsibilities include:  


Complete opening and closing duties including setting up necessary supplies and tools, cleaning all equipment and areas, locking doors, etc. Set up, stock, and maintain work areas. Input orders into cash register system and collect payment from customer. Take orders, record in MICROS system and prepare food and coffee beverages. Ensure that appliances (e.g., coffee makers) are turned on/off at the appropriate times. Bus coffee cart areas and tables. Clean dishes, utensils, work areas, tables and equipment throughout the day. Obtain change required for expected business level. Count bank at end of shift, complete designated cashier reports, resolve any discrepancies, drop off receipts, and secure bank.

Follow all company and safety and security policies and procedures; report any maintenance problems, safety hazards, accidents, or injuries; complete safety training and certifications. Ensure uniform and personal appearance are clean and professional. Maintain confidentiality of proprietary information; protect company assets. Support all co-workers and treat them with dignity and respect. Support team to reach common goals. Comply with quality assurance expectations and standards. Move, lift, carry, push, pull, and place objects weighing less than or equal to 25 pounds without assistance. Stand, sit, or walk for an extended period of time or for an entire work shift. Read and visually verify information in a variety of formats (e. g., small print). Visually inspect tools, equipment, or machines (e. g., to identify defects). Grasp, turn, and manipulate objects of varying size and weight, requiring fine motor skills and hand-eye coordination. Reach overhead and below the knees, including bending, twisting, pulling, and stooping. Move through narrow, confined, or elevated spaces. Move up and down stairs and/or service ramps. Welcome and acknowledge all guests according to company standards. Speak with others using clear and professional language, and answer telephones using appropriate etiquette. Perform other reasonable job duties as requested by Supervisors.
 


To apply now, go to: jobs.marriott.com/marriott/jobs/20029488 %3Flang=en-us

Marriott International is consistently recognized as an employer of choice globally by FORTUNE magazine, DiversityInc and Great Places to Work Institute, among others. Visit marriott.com/careers to learn more about our workplace culture and career opportunities.

Chat, engage and follow us on social media.
facebook.com/marriottjobsandcareers
twitter.com/marriottcareers
linkedin.com/company/marriott-international
instagram.com/marriottcareers
[at]lifeatmarriott on Snapchat

So, we ask, where will your journey take you





Marriott International is an equal opportunity employer committed to hiring a diverse workforce and sustaining an inclusive culture. Marriott International does not discriminate on the basis of disability, veteran status or any other basis protected under federal, state or local laws.
Related ads