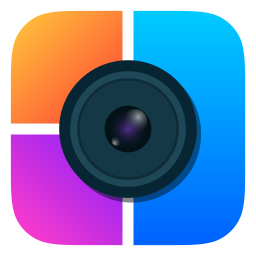 TRY CLASSI4U'S PHOTO COLLAGE EDITOR APP
Uniform Attendant $20.24 per hr (Full time) The Residences at RitzCarlton Kapalua
New York, New York
- 10 Mar, 2020
Description
Uniform Attendant $20.24 per hr (Full-time)


At more than 80 award-winning properties worldwide, The Ritz-Carlton Ladies and Gentlemen create experiences so exceptional that long after a guest stays with us, the experience stays with them. As the premier worldwide provider of luxury experiences, we set the standard for rare and special luxury service the world over. We invite you to explore The Ritz-Carlton.



The Residences at Ritz-Carlton Kapalua, located at One Ritz-Carlton Drive, Kapalua, HI , 96761 currently has the following opportunity:

Uniform Attendant $20.24 per hr (Full-time) (20028130):
 
     Distribute clean uniforms to personnel according to company specifications. Record assigned and unassigned uniforms as they are distributed, returned, or cleaned. Inspect uniforms for damage and remove substandard uniforms from circulation and issue replacements. Complete inventory of uniforms and linens as assigned.
 
     Follow all company safety and security policies and procedures; report accidents, injuries, and unsafe work conditions to manager; complete safety training and certifications. Follow all company policies and procedures; ensure uniform and personal appearance are clean and professional; maintain confidentiality of proprietary information; protect company assets. Speak with others using clear and professional language; answer telephones using appropriate etiquette. Develop and maintain positive working relationships with others; support team to reach common goals; listen and respond appropriately to the concerns of other employees. Ensure adherence to quality expectations and standards. Stand, sit, or walk for an extended period of time or for an entire work shift. Reach overhead and below the knees, including bending, twisting, pulling, and stooping. Move, lift, carry, push, pull, and place objects weighing less than or equal to 25 pounds without assistance. Perform other reasonable job duties as requested by Supervisors.  
 


We invite you to learn more about this position and apply at: jobs.marriott.com/marriott/jobs/20028130 %3Flang=en-us

Connect with us on social media to keep up to date on The Ritz-Carlton news, learn more about our culture, and engage with the Careers team on Facebook.

facebook.com/marriottjobsandcareers
linkedin.com/company/ritz-carlton






The Ritz-Carlton is an equal opportunity employer committed to hiring a diverse workforce and sustaining an inclusive culture. The Ritz-Carlton does not discriminate on the basis of disability, veteran status or any other basis protected under federal, state or local laws.
Related ads