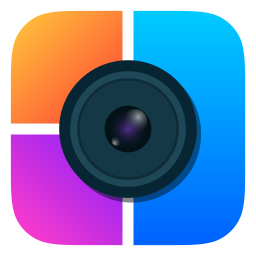 TRY CLASSI4U'S PHOTO COLLAGE EDITOR APP
Russian Translation Services - ISO Certified Translation Company in Orlando
1317 Edgewater Drive, Orlando, Florida 32804
Show Map
- 23 Mar, 2021
Description
Russian language has over 150 million native speakers and 260 million users who use it as the first and second language. It belongs to Indo European, Balto-Slavic, Slavic and East Slavic group of languages. The early forms used Old East Slavic and the written system is in Cyrillic or Russian alphabet. The language is an official language in Russia, Kazakhstan, Belarus, and Kyrgyzstan and is also widely spoken in Estonia, Ukraine, Latvia, Moldova, and Lithuania. It is also one of the three surviving East Slavic languages.

iConic Translation World provides expert and reliable translation services in Russian language. We use cutting edge technological tools and systems in our translations, ensuring accuracy, consistency, and a fast turnaround in all our translations.

The translators we use for our projects are 100% native Russian translators who have the required linguistic expertise and are proficient in various subjects like technical, legal, medical, education, and various other e-learning subjects.

Russian Translation service worldwide:
We offer our professional Russian translation services not only to the customers in India but also support the companies located in the major countries including USA, UK, Canada, Australia, Belgium, Brazil, Indonesia, Denmark, Finland, Philippines, Germany, Italy, Turkey, Korea, France, Ireland, New-Zealand, Russia, Japan, China, Malaysia, Mexico, Portugal, Singapore, Spain, Sweden, Switzerland, Taiwan and to many other countries.

Global Presence!
iConic Translation World is a global translation service provider that provides solutions to various industry sectors all over world. Our Registered office is located at Chennai & Head office at Goa. We also have our branch offices in Bangalore, Hyderabad, Mumbai, Malaysia & USA.

Please visit http://www.itranslationworld.com/Contact-iconic-translation-world.php to locate us.

Certified Translation for Legal Purposes:
Looking for certified translation to for legal processing such as VISA, Immigration, buying or selling properties, Insurance claims or Court proceedings? We make it very easy & simple process. As we are an Translation Agency with ISO 9001:2015 Certification, we are recognized by all the Government authorities and the documents translated & certified by us are always accepted. Get the hard copy of translated & certified documents delivered right at your doorstep in just 24 to 72 hours.

Most Competitive Price:
We offer the most competitive price that fits your budget. We charge a very reasonable & affordable price which starts from just $0.04/₹1.50 per word.

All you need to do is, go to the following link http://www.itranslationworld.com/Free-Translation-Quote.php and upload the document(s) to be translated. We will revert you almost immediately.

You can also send your documents by e-mail to support@itranslationworld.com to request a quote for translating your documents.

For any queries, Please call +1 727 456 9574 or visit our website www.itranslationworld.com to know more about the services we offer.
LOCATION
1317 Edgewater Drive, Orlando, Florida 32804
Related ads