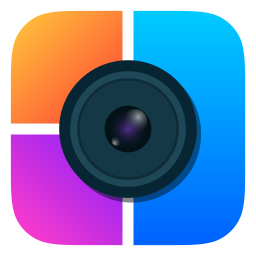 TRY CLASSI4U'S PHOTO COLLAGE EDITOR APP
Certified Used Cars Can be as Dependable as New Vehicles
Delaware County, Philadelphia, Pennsylvania 19113
- 14 Apr, 2020
Description
Gone are the days when buying a used car was a total gamble. Things are quite different, not with multi-point inspections and certified pre-owned programs. If you're looking for a used vehicle from a buy here pay here Delaware County dealer, look no farther than Darby Auto Center. They have one of the best reputations for quality in the Philadelphia area and are located on U.S. 13 in Darby. Getting to them is an easy drive from many Pennsylvania and New Jersey locations. They pride themselves in a broad offering of used cars, trucks, and SUVs, each one thoroughly inspected and certified for quality.

Engine, power train, transmission, suspension, and many other essential components are thoroughly inspected under today's rigorous evaluations. The average age of a vehicle in the United States is now more than ten years old, proving today's cars and trucks are longer lasting than ever before. When you work with one of the best used car dealers like Darby Auto, you can rest assured they've gone over every detail with a microscope to ensure you of quality and dependability. It's because everyone on their team is an automotive expert with significant expertise and experience.

Before you visit in person, make sure to browse their virtual showroom for a sampling of the kind of used cars and trucks they sell. Many on the lot look like new and have been carefully driven by their original owners. Your peace of mind is crucial to everyone, and it's why the team goes so far out of their way to source only the best used vehicles. If you've been shopping around, you'll notice a difference from the first minute you step onto their lot. Everything is polished and prepped for your close inspection. When you jump inside to check the interiors, you'll find everything clean and pristine.

Years of experience buying and selling cars helps the best dealers spot the good ones immediately. Their devotion to 100-percent customer satisfaction requires they carefully inspect every vehicle, inside and out, before offering it to their customers. Car shoppers today are savvier than ever – and they have high expectations. Meeting those challenges is the specialty of leading used car dealers. They understand that pre-owned vehicles must meet the same standards of quality offered by new cars. Buying a car is a considerable investment, and one people take seriously.
Related ads