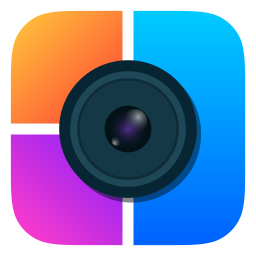 TRY CLASSI4U'S PHOTO COLLAGE EDITOR APP
Bartender, 1900 Fifth Bar & Lounge $16.39/HR + Tips, Great benefits and travel perks The Westin
Seattle, Washington
- 07 Mar, 2020
Description
Here's To Your Journey with Westin

At Westin, we are committed to empowering the well-being of our guests by providing a refreshing environment, thoughtful amenities, and revitalizing programming to help ensure that they leave feeling better than when they arrived. We recognize that travel can be disruptive to our guests' well-being, and we're energized to assist as partners in helping them maintain control and soaring above it all while on the road. Everything we do is designed to help guests be at their best, and they appreciate our supportive attitude, anticipatory service and extensive knowledge on how to best assist them throughout their stay. We are looking for dynamic people who are excited to join the team and ready to jump into any situation to give a helping hand. If you're someone who has is positive, adaptable and intuitive, and has a genuine interest in the well-being of others around you, we invite you to discover how at Westin, together we can rise.



The The Westin Seattle, located at 1900 5th Ave, Seattle, WA , 98101 is currently hiring a Bartender, 1900 Fifth Bar & Lounge - $16.39/HR + Tips, Great benefits and travel perks.

Responsibilities include:  


See where your journey can take you. At Marriott International, we believe in seizing opportunities and making your own adventure. A world of opportunity pulls up to your bar with every guest you meet – and you never know who might show up next. That big world also extends to our global, diverse family of associates. Like most families, we're a group of unique individuals who bring different strengths, styles, personalities and interests to the table. And this makes every single day a new discovery. So, we ask, where will your journey take you
 
The impact you'll make
You are a bright mixologist who is always on the lookout for new beverage trends. When you are behind the bar, you create an energy that is both welcoming and exciting. You take pride in offering our guests a diverse and seasonally-inspired beverage menu, a warm conversation, and helpful suggestions. When you shine, our guests will look forward to relaxing with you after a long day.
 
Rewards for work, benefits for your lifestyle
You'll be supported in and out of the workplace through:
Discounts on hotel rooms, gift shop items, food and beverage
Learning and development opportunities
Recognition programs
Wellbeing programs
Encouraging management
Team-spirited colleagues
 
What you'll do
Welcome guests
Attend to tables
Open and serve wine/champagne
Prepare garnishes
Stock ice, glassware and paper supplies
Set up and maintain cleanliness of bar area
Process all payment methods and complete cashier reports
 
What we're looking for
Great storytelling skills
Positive outlook and outgoing personality
Previous bartending experience is a big plus.
 
This role requires the ability to move and lift up to 25 lbs. Standing, sitting or walking for extended periods of time and ensuring a professional appearance in a clean uniform are also required. Prior to employment, we'll ask you to complete safety training and certification.
 
Connect your passions with a rewarding opportunity
You're a beverage enthusiast. And with us, you'll get to both refine and showcase your craft of creating cocktails.  Join us and grow through opportunities to explore the business, opening yourself to various career options. No matter your path, we'll make sure you feel right at home.

 


To apply now, go to: jobs.marriott.com/marriott/jobs/20024181 %3Flang=en-us

Marriott International is consistently recognized as an employer of choice globally by FORTUNE magazine, DiversityInc and Great Places to Work Institute, among others. Visit marriott.com/careers to learn more about our workplace culture and career opportunities.

Chat, engage and follow us on social media.
facebook.com/marriottjobsandcareers
twitter.com/marriottcareers
linkedin.com/company/marriott-international
instagram.com/marriottcareers
[at]lifeatmarriott on Snapchat

So, we ask, where will your journey take you





Marriott International is an equal opportunity employer committed to hiring a diverse workforce and sustaining an inclusive culture. Marriott International does not discriminate on the basis of disability, veteran status or any other basis protected under federal, state or local laws.
Related ads