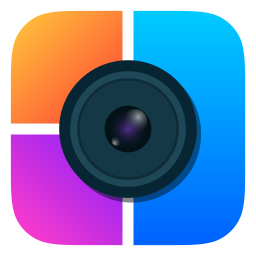 TRY CLASSI4U'S PHOTO COLLAGE EDITOR APP
Season's Special Neon name lights - Best for Autumn
Wilmington, Delaware
- 24 Nov, 2022
Description
Introduction
The Fall season is back. The days are getting cooler, and the nights are getting longer, and it's the perfect time of year to celebrate with friends and family. Add a touch of color to your life with these Season's Special Neon name lights - Best for Autumn. These festive lights will help you feel like there's still some time for warmth, happiness, and all the things we love about Autumn.
But finding the suitable light to light up and decorate homes can be a daunting task, and that's why we are here. As one of the leading suppliers of lighting solutions, we take pride in providing you with a wide variety of options that will help you set the mood for any occasion this holiday season. We have indoor and outdoor lighting options available, so whatever your lifestyle, we've got a solution for you.
So, let's check out some of the season's best neon name lights from our collections this Autumn!
Autumn Special Neon name lights
Do you wish to catch your visitors' and guests' attention with a festive, happy, glowing touch to your home? This article discusses how to decorate your house or place of business using premium custom neon light signs. These days, numerous internet retailers are offering the greatest LED neon lights, and they do so at reasonable costs.
Prices for custom-made LED signs range from $250 to $1000, depending on the design you select and the level of construction expertise needed. These lights are custom-made and handcrafted specifically for you. Here are some of the best collections of the season:
1. Reindeer Christmas neon sign- The reindeer now stands for creativity, wit, ingenuity, safe travel, and endurance over a great distance. It is believed that the idea that reindeer carried people safely home over a desolate winter landscape affected the traditional Christmas story. This gorgeous, vibrant, shaded LED light can be the ideal choice for your holiday decor for your winter holidays and upcoming Christmas parties and festivities, whether at home or the office. They are excellent for entertaining guests and are simple to personalize to your preferences. It can be a great option to light up your home this Autumn and down to Christmas till the New year starts.
Reindeer Christmas neon sign

2. Christmas Neon Light- The holiday season is synonymous with neon lights, frequently used as decorations. These lights are ideal for creating vibrant displays because they are available in various colors, designs, and sizes. They can be used inside and outside and are easy to hang on walls or windows. There is undoubtedly a neon light that will be ideal for your Christmas decoration needs, regardless of whether you're searching for a typical red and green neon sign or something more unusual. To make your home feel cozier, you can place them on the background of your Christmas tree.
3. Merry Christmas Neon Glow Up Sign- A "Merry Christmas" sign can be a great method to look for a positive strategy to foster a festive spirit. These dazzling, colorful neon lights can decorate your home or even a bar or restaurant. You'll be amazed by the vibrant shades and the way it creates an energetic ambience. These neon lights are excellent attention-getters. They can be the greatest backdrop for recording memories and will undoubtedly produce a warm, welcoming atmosphere when used at house gatherings. They are easy to install and require little maintenance. Additionally, you can change the typeface, color, or pattern size to make them more suitable for the occasion you want to fit them in.
Christmas Neon Light
Final Thoughts
Check out the gorgeous selections from Crazyneon if you want to glam up your location this holiday season by decorating your home, place of business, or restaurant with colorful shaded neon sign boards. They offer the finest pricing on the market and have a wide selection of bespoke led signage. Grab one today by visiting their online store.
Related ads
Recently Viewed ads